About us
Family-run since 2009
Family means responsibility, mutual trust and sustainability.
About us
As a business built upon family tradition, ensuring your wellbeing is a matter of personal importance to us. For over eleven years, we have been committed to providing you with the best sleep experience possible. Last year, we helped over 200,000 guests dream better. At McDreams, you can enjoy great comfort at unbeatable rates.
All our rooms are equipped with premium box-spring beds. Amenities include complimentary high-speed Wi-Fi, a 40" flat-screen TV and an 8" tablet in each room.
All hotels are powered with 100 % renewable energy. As family members and parents, we try to make a positive contribution to a sustainable development.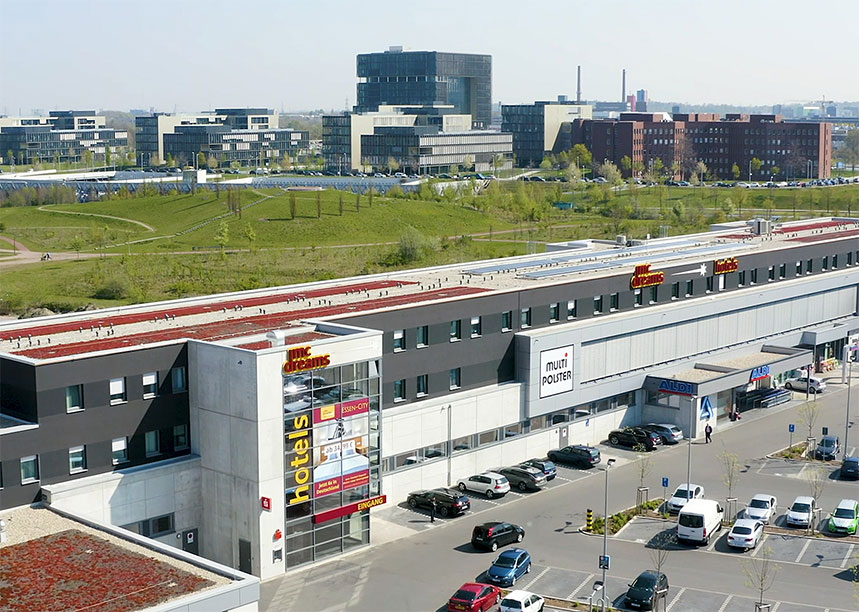 01
Project Development
Synergy of hotel and commercial property, clear win-win for all tenants

Higher ROI thanks to unique combination

Use of upper floor areas

Favourable investment costs, optimised building method

Sustainable energy concept, use of renewable energy

Budget hotel industry represents growth market

Decreasing travel budgets, increased price sensitivity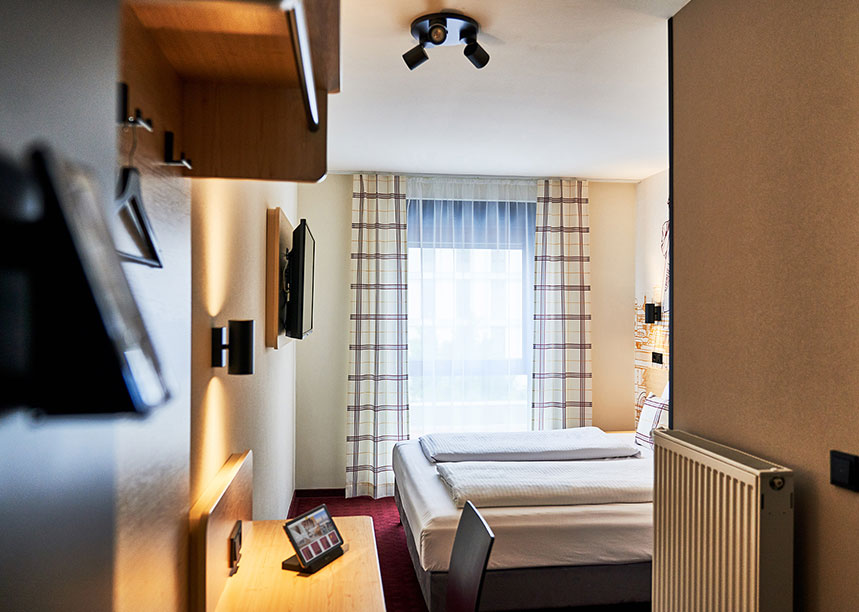 02
Location criteria
Great planning flexibility (new building with specialist store, stand-alone & existing properties)
Focus on trade fair and industrial locations, min. population: 250,000
Good infrastructure (motorway, airport, city centre)
Object visibility
Our history
2009

OPENING McDREAMS HOTEL WUPPERTAL-CITY

68 rooms

2013

OPENING McDREAMS HOTEL MUNICH-MESSE

93 rooms

2014

OPENING McDREAMS HOTEL LEIPZIG-CITY

77 rooms

2016

OPENING McDREAMS HOTEL M'GLADBACH

82 rooms

2017

OPENING McDREAMS HOTEL ESSEN-CITY

102 rooms

2017

OPENING McDREAMS HOTEL DÜSSELDORF-CITY

102 rooms

2020

OPENING McDREAMS HOTEL MUNICH-AIRPORT

145 rooms

2021

OPENING McDREAMS HOTEL INGOLSTADT

88 rooms
#McDreamsHotels
McDREAMS ON INSTAGRAM